Senior Living Community
Senior Living in Battle Creek, MI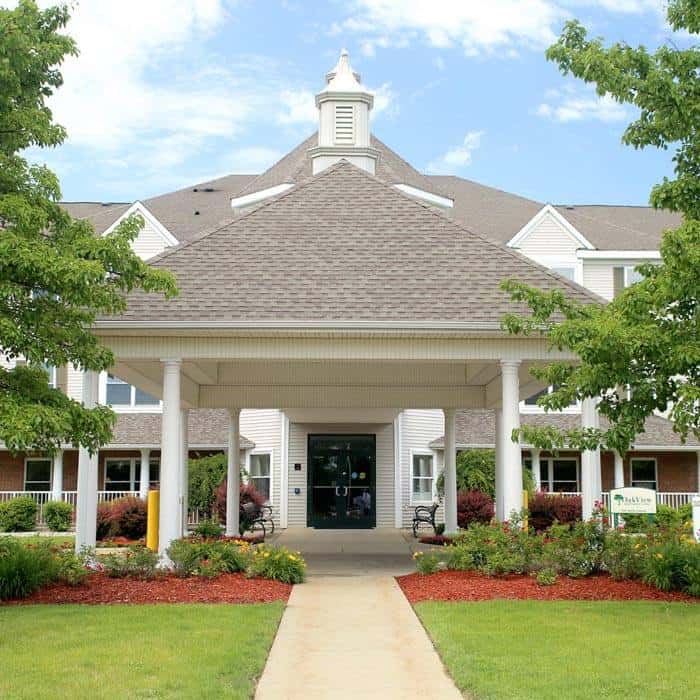 Trust Our Senior Living Community Services
NorthPointe Woods provides comfort and activity through our senior living community in Battle Creek, MI. Our staff is passionate about fostering friendship and belonging for our independent and assisted living residents. We've earned an excellent reputation for providing the amenities needed for a top-tier senior lifestyle. We provide happier, healthier lifestyles for seniors and peace of mind for their loved ones.
We promote active senior lifestyles.
Activity for seniors is our top priority. Our community is nestled within 50 acres of forest, offering a beautiful setting for seniors to live their lives. Seniors and their families enjoy the convenience of the nearby grocery store, pharmacy, and health center. You or your loved one will thrive with easy access to the downtown where shopping centers, restaurants, and entertainment abounds.
Our Senior Living Community Features Boundless Amenities
At NorthPointe Woods, we specialize in creating a welcoming and inspiring environment. Our Battle Creek, MI senior living community emphasizes your loved ones' happiness at every turn. We provide them with endless socializing opportunities, mental stimulation, and more. We offer a unique environment where your loved one can meet all their needs. Our
amenities
include:
Dining Room and Café
Private Dining Room for Family Gatherings
Beauty Shop
A Bank
Game Room
Fitness Center
Library
Activities Room
Social Room
Movie Theatre (coming soon)
Exceptional Senior Living for Inspiring Seniors
Studies have consistently shown that seniors who lead active and enriching lives experience greater happiness and long-term health. Our senior living community emphasizes these attributes to create an atmosphere where our residents can enjoy their golden years. We are always searching for ways to improve how our facility entertains your loved ones. They can enjoy resort-style accommodations, social gatherings, and more when living with us. Our services help with the following:
Disease Prevention
Improved Mental Health
Decreased Risk of Falls
Social Engagement
Improved Cognitive Function
Increased Bone and General Health
Better Sleep
"There is a true sense of community about NorthPointe Woods. It's a feeling that you get the moment you walk through the door. With friendly staff and residents who extend a welcoming hand, you will feel supported and inspired to achieve all that you can every day, whether you need independent living or assisted living."
Meet our leadership team.
Our licensed and certified team fosters strong relationships with our residents and their families. You can trust us to form deep connections so we can understand your loved one and fulfill their needs.
Meet the members of our advisory board.
Our non-profit community is cared for by a locally-sourced Board of Directors. Members of the board know our community through and through, ensuring they make decisions that genuinely benefit and enhance the lives of our residents.
Jamie Schook
General Board
David Schweitzer
General Board
Ken Swisher
General Board
Contact Us Today to Schedule a Consultation
NorthPointe Woods is dedicated to enhancing the lives of every senior who lives with us. Resort-style senior living is an excellent way to live your golden years, and we have worked hard to create an environment that fosters happiness. We also understand that your life will change over the years – along with your needs. That's why we offer independent and assisted living at our facility, ensuring we maintain your health and happiness for the long haul. Contact us today to schedule an appointment for admittance.